ALL SALES ARE FINAL
Buy Grass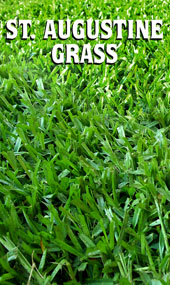 Each pallet will cover 450 sq. ft.
Grass Must Be Laid Immediately.
Water the Grass With a Sprinkler 30 Minutes Daily For 2 Weeks Minimum.
Grass is 95% Augustine.
Order Fresh St. Augustine Grass Now!

We Deliver!

Delivery to Houston Metropolitan Area
The grass will be delivered curbside. Please select your deliver date. Grass deliveries are made on Tuesdays, Thursdays, Fridays and Saturdays. A minimum purchase of one pallet is required. Delivery charge is $50 for the first pallet and $20 for each additional pallet and will be added at checkout.
All orders will be delivered between 7am and 9pm. Due to conditions beyond our control (i.e. traffic, loading and unloading times) we cannot provide a specific time for delivery. Orders will be delivered in that time frame unless you are notified by email.
For Tuesday delivery, orders must be placed by 3pm Monday.
For Thursday delivery, orders must be placed by 3pm Wednesday.
For Friday delivery, orders must be placed by 3pm Thursday.
For Saturday delivery, orders must be placed by 3pm Friday.
Deliveries will be made on Tuesday, Thursday, Friday, and Saturday between 8am and 9pm.
Due to heavy volume of orders and the availability of trucks, some orders may be moved to the next available date. In that event, you will be notified by email.
NOTE: You do not have to unload the grass, we will place the grass on curbside with forklift. Ordered quantity must be in full pallets. No partial pallets are sold. Coupons not accepted for online purchases.
To purchase in-store, visit any of our convenient locations.